Juvéderm Voluma
Consultations offered at our two convenient locations in Buena Park and Cupertino, CA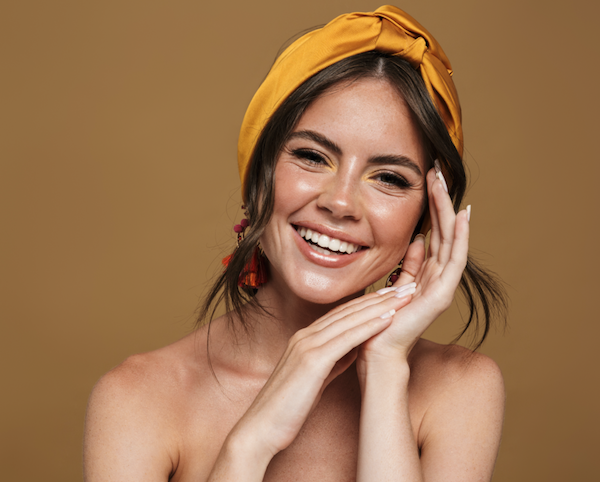 Juvéderm Voluma is a hyaluronic acid filler that restores volume in the middle third of the face and builds stronger contours in the chin. As we age, our skin begins to lose elasticity, which results in wrinkles, fine lines. The natural pads of fat in our face begin to deteriorate and descend, resulting in volume loss in our cheeks and jawline.
Juvéderm Voluma is made from hyaluronic acid, a natural chemical that almost instantly adds volume to the treated areas. If you experience volume loss in your cheeks or lack of definition to your chin, please don't hesitate to schedule a consultation at either our Buena Park or Cupertino offices. Our aesthetic experts will be able to answer any questions you may have and recommend a proper treatment plan personalized to your ideal, youthful appearance.
About
As we age, our body's ability to produce collagen wanes. Collagen is the natural protein that keeps our skin appearing youthful and resilient to many common signs of aging. Our collagen supply also replenishes our bone's strength and durability. As collagen production slows, our bones weaken and entreat inwards. In our facial features, this typically occurs in the middle third of our face. The under eyes start to appear sunken and hollow, and our cheekbones lose their distinct contours. Volume loss also occurs around the jawline but isn't a result of bone resorption. The layer of subcutaneous fat that pads our jawline gradually depletes, causing the overlying skin to loosen and thin.[1] This commonly results in jowls around the jawline. 
How Voluma Works
To counteract these signs of aging, Juvéderm Voluma works to restore the shape and fullness of these lost contours. It does so by using hyaluronic acid. When injected deep into the dermis, the hyaluronic acid gel expands, forcing the wrinkles on top of the skin to smooth out. Because of the viscosity of the gel, Voluma can add volume almost instantly. Gradually, as the gel sets in, the hyaluronic acid molecules bind with the skin's water molecules to provide better structural support to the skin.[2]
Other benefits of Juvéderm Voluma include:
Easy, quick injection
Genuine results that last for up to 2 years[3]
Near immediate results that continue to improve 
Personal Consultation
To begin this journey, please schedule a private consultation at one of our two offices. During this consultation, we will listen to your desired results and explain what you can expect from a Juvéderm Voluma treatment. If you have any questions, please call us at:
Cost
The cost of Voluma treatment will depend on your treatment plan. We will determine your exact price during your consultation. 
References
DiBernardo, B. E. (2013). The aging neck: A diagnostic approach to surgical and nonsurgical options. Journal of Cosmetic and Laser Therapy. https://www.tandfonline.com/doi/abs/10.3109/14764172.2012.758383?journalCode=ijcl20
Ballin, A. C., Cazzaniga, A., & Brandt, F. S. (2013). Long-term efficacy, safety and durability of Juvéderm® XC. Clinical, cosmetic and investigational dermatology, 6, 183–189. https://doi.org/10.2147/CCID.S33568
Few, J., Cox, S. E., Paradkar-Mitragotri, D., & Murphy, D. K. (2015). A Multicenter, Single-Blind Randomized, Controlled Study of a Volumizing Hyaluronic Acid Filler for Midface Volume Deficit: Patient-Reported Outcomes at 2 Years. Aesthetic surgery journal, 35(5), 589–599. https://doi.org/10.1093/asj/sjv050