Thread Lifting
Consultations offered at our two convenient locations in Buena Park and Cupertino, CA
Mint PDO Thread Lifts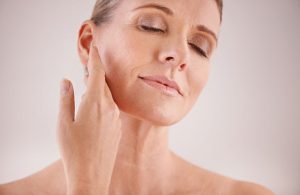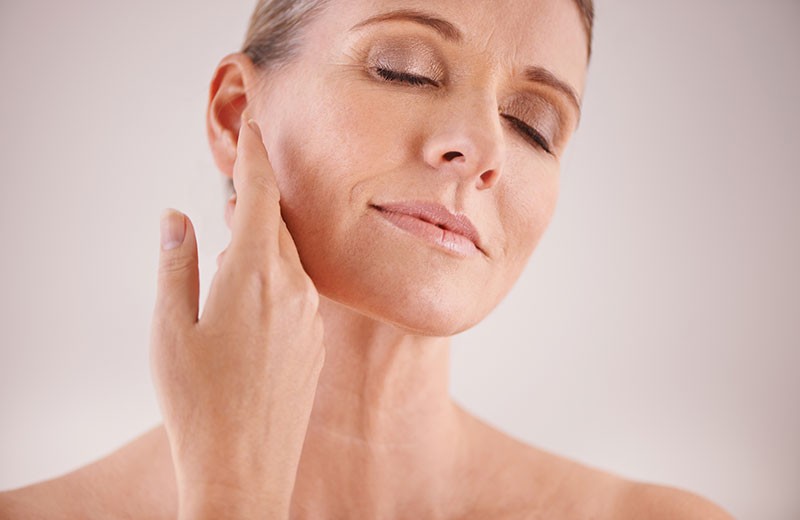 A thread lift procedure is a minimally-invasive facial cosmetic surgery that rejuvenates facial features by lifting and smoothing skin and promoting new collagen production. MINT is an acronym that stands for Minimally Invasive Nonsurgical Thread. These threads are made from a safe, biocompatible substance known as polydioxanone (PDO) which is placed under the skin at strategic points and manipulated to tighten and contour the face. Doing so can combat common signs of aging, revive your visage, and boost self-confidence.
Facial aging can present in many different ways, however the most common are skin sagging, and prominent lines and wrinkles. MINT PDO thread lifts are on the leading edge of non-surgical cosmetic anti-aging techniques. They are advantageous to estheticians and patients alike because they are not as invasive as traditional cosmetic surgeries, there's shorter downtime, and results produce nearly invisible scarring. (1)
At 17 Med Spa in Buena Park and Cupertino, California, we provide a wide selection of rejuvenation procedures for the face and body, including PDO thread lifting. To find out how a MINT PDO thread lift procedure can benefit you, contact one of our two locations at (714) 224-9010 (Buena Park) or (408) 663-8701 (Cupertino), or fill out an online inquiry form to find out more information about this procedure.
About PDO Thread Lifts
As facial aging progresses over time, the effects of gravity can cause a phenomenon known as soft tissue ptosis. (2) Ptosis is the medical name given to sagging tissue. The PDO sutures used in the MINT thread procedure subtly lift the skin through suspension, which can significantly reduce the appearance of facial ptosis. MINT PDO thread lifts can:
Lift and smooth brows
Tighten and smooth crow's feet
Smooth and reduce nasolabial folds
Reduce Jowls and slim the jawline
Lift and reduce marionette lines
Polydioxanone Threads
First used surgically in 1982, polydioxanone was introduced as the first mono-filament synthetic absorbable suture. It is easily passed through soft tissue and has a low reactivity rate in the body. (3) A monofilament suture is a suture composed of one single strand. Initially, PDO threads were only used in surgical procedures, but were later found to encourage new collagen production in the skin. MINT PDO threads are engineered with tiny barbs, which allow them to "grab and lift" sagging tissue. These attributes effectively lend themselves to cosmetic procedures, as the immediate lifting effects of the barbed threads are later reinforced by the ongoing production of collagen, an essential component that contributes to skin strength, stability, and quality.
Collagen Production
Collagen is a naturally-occurring protein that provides valuable scaffolding for skin resiliency, elasticity, and moisture retention. As we age, collagen production can slow, which can result in the effects of aging, such as wrinkles and fine lines, becoming more noticeable. Additionally, biological processes such as collagen fragmentation, and decreased cell-collagen fiber interactions can result in skin that looks, and feels older.(4) Collagen fragmentation is damage that can be a result of aging, and UV exposure. With a MINT PDO thread lift, collagen production is encouraged over time as the threads are gradually absorbed by the body. These processes, alongside the strategic lifting in the initial procedure, continue to cause the body to increase collagen production, which smooths skin and promotes youthful vitality.
Benefits of a MINT PDO Thread Lift
Many patients opt for a thread lift treatment as a more cost-effective, less-invasive cosmetic procedure. The benefits of a MINT PDO thread lift include:
Non-surgical procedure
Treatment can be customized to address a patient's unique areas of concern
Lifts sagging facial skin
No incision marks
Promotes collagen production
Minimal scarring
Smooths wrinkles
Zero downtime
Softens lines and wrinkles
Candidates for a MINT PDO Thread Lift
Good candidates for a MINT PDO thread lift are men and women for whom a traditional facelift is too costly or too invasive. It's a great option for patients with mild to moderate facial sagging, and relatively good skin tone. A thread lift procedure can successfully restore a youthful appearance in the face. You may not be able to get a thread lift treatment if you:
Have severe signs of aging in the face
Are currently pregnant or breastfeeding
Have an active skin infection or skin inflammation
Have an autoimmune disease
Have a blood clotting disorder
Personal Consultation
At 17 Med Spa, we provide the cosmetic rejuvenation and revitalization services that benefit you the most! Each patient is offered a personal consultation with one of our skin experts before their treatment. That way, we can learn a little more about you and your aesthetic desires, and you can find out the benefits of our services in more detail. Your personal consultation gives you the opportunity to tell us your concerns. We will examine your facial skin laxity and visible lines and wrinkles. If your circumstances fit the specifications, recommend a MINT PDO thread lift to help you attain your desired goals.
Want to spoil someone you love with a rejuvenating, confidence-boosting treatment? Give them a 17 Spa gift voucher and see the joy it brings!
Preparing for Your Treatment
Before your rejuvenating thread lift treatment, please do the following things to prepare:
Avoid alcohol in the hours before your appointment
Stop smoking at least a week before and after your treatment
Cease blood-thinning medications and dietary supplements at least a week beforehand
Arrive for your appointment with clean skin and no makeup
Thread Lift Procedure
The PDO thread lift procedure is fast and effective! It's a simple facial rejuvenation procedure that can take under one hour to complete. One of our trained estheticians will administer a numbing agent for your comfort during the procedure after thoroughly cleansing the area. Once the numbing agent has taken effect, they will insert the thin PDO thread with a fine needle to address skin sagging. The thread is placed in a shallow position under the skin as an anchor point for tissue manipulation. Once each side of the face is anchored, skin tightening and smoothing renders wrinkles and lines almost invisible, and the lasting effects of new collagen production can begin.
Recovery & Results
There is no downtime required after a PDO thread lift! This means you can get back to your regular schedule quickly after your treatment. There may be some residual swelling, bruising, and discomfort in the coming days, but these temporary side-effects will dissipate quickly and should resolve within a week. Most discomfort is within the first 24-48 hours after the procedure. Total recovery from a MINT PDO thread lift usually takes around two weeks. After this, you will begin to see lifted, rejuvenated facial skin, and start to reap the aesthetic benefits of new collagen production.
You can also connect with 17 Med Spa via our Facebook, Instagram, and Twitter.
Corresponding & Complementary Procedures
Botox Treatment – As the classic neuromodulator injectable, a Botox treatment can be used in conjunction with a thread lift to smooth dynamic wrinkles and lines in the face in a matter of minutes. It freezes the targeted muscle which means that the appearance of creases and wrinkles is eliminated. You may also wish to transform thin lips with the new Lip Flip treatment from 17 Med Spa! Get the latest in vogue lip volumizing treatment to restore facial balance with Botox.
Juvéderm Treatment – Another form of treatment compatible with a PDO thread lift is Juvéderm. The Juvéderm range is a collection of highly effective hyaluronic acid fillers that plump and restore lost facial volume, for a more youthful facial aesthetic. While a Juvéderm treatment can be used in multiple areas of the face to reduce signs of aging, Juvéderm Voluma is specifically formulated to address lost volume in the middle third of the face. Discover a Juvéderm procedure that fits your needs at 17 Med Spa today!
Lifting & Toning Care – If you're not quite ready for a thread lift, discover our range of other lifting and toning procedures at 17 Med Spa. Find effective solutions for UV-exposed, mature, and sagging skin. Choose from various different treatments including: radio frequency, aqua, cryo, and LED therapy. Each procedure is accompanied by smoothing and replenishing masks to aid in your skin rejuvenation and help you to regain confidence in your skin.
Cost of PDO Thread Lifts in Buena Park
The cost of each treatment depends on your personal circumstances and your individual aesthetic goals. You can discuss this, and the intricacies of our procedures at your personal consultation with our skin experts!
Call our Buena Park location at (714) 224-9010 (408) 663-8701 to reach our Cupertino office. Alternatively, you can use our simple online inquiry form to get started with booking a restorative facial rejuvenation procedure at 17 Med Spa!
FAQ
Is a MINT PDO thread lift painful?
A MINT PDO thread lift is a minimally-invasive procedure that does not involve surgical incisions. It is considered a far less painful procedure than a traditional facelift, and also has zero downtime. It is a great option for patients who are not interested in addressing the effects of mild-to-moderate facial aging.
How long do the results of a thread lift last?
DO threads fully dissolve in six to eight months, however the results of a MINT PDO thread lift can last a year or more! 
References