InMode's Forma
Consultations offered at our two convenient locations in Buena Park and Cupertino, CA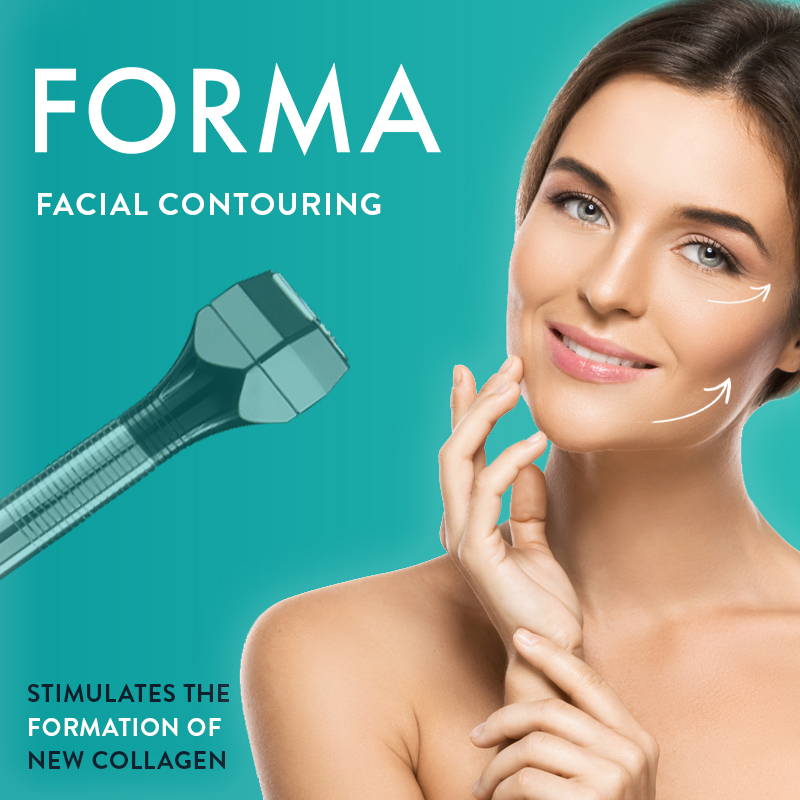 InMode's Forma is a non-invasive cosmetic device that uses safe radiofrequency energy to diminish wrinkles and fine lines. As we age, our skin loses its youthful smoothness and glow. While protecting our skin and keeping it well-hydrated can help hold signs of aging at bay, it is only a matter of time until you start to notice blemishes appear in your complexion. To combat these cosmetic conditions, the aesthetic experts at 17MedSpa are proud to offer InMode's Forma to our Southern California clientele. With Forma, patients can see real results without any downtime! For those interested in Forma or any of our other skin-safe procedures, schedule a consultation. To reach us directly, call us at (714) 224-9010 to speak with our friendly staff in Buena Park.
About Wrinkles, Fine Lines, & Loose Skin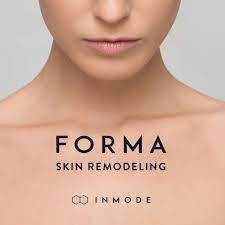 As we get older, we start to notice different changes in our facial appearance. Areas of expression start to show wrinkles and fine lines. Common places to first see wrinkles are around the corners of the eyes, around the mouth and nose, and between the brows. These types of blemishes occur when the skin's internal structures are weak and fatigued. With age, UV exposure, stress, and poor diet, our skin's collagen and elastin fibers lose their tension, causing the outermost layer of skin to lose its elasticity. As the fibers continue to weaken, the wrinkles grow deeper and more pronounced. While creams, serums, lotions, and supplements try to reenergize these atrophying fibers, most of our clients report minimal to no results.
How Forma Works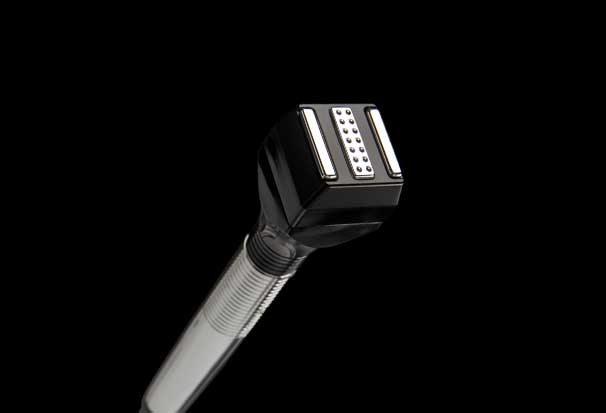 Forma works unlike other skincare technologies. InMode's Forma utilizes radiofrequency energy to revitalize the skin from the inside out. When Forma's smooth wand is rolled across the treatment area, radiofrequency energy gently heats the deep dermis layer of the skin while not affecting any surrounding tissue.[1] The device's thermal energy triggers fibroblast cells to increase collagen and elastin production. These fresh collagen and elastin fibers reinvigorate and replace the existing ones. As the radiofrequency permeates deep to reach the dermis, other cells in the skin multiply and work to bring healthy properties to the treated areas. This process continues under our skin's surface for the next three to four months,[2] so Forma patients can expect to see results continually improve long after their last treatment
Candidates
For those interested in seeing how Forma can better their complexion, we invite you to give us a visit to learn more. Since all patients age differently, there is no set demographic for Forma treatments. And, since there's no downtime needed, almost anybody can find time to schedule a treatment in. We have found that the patients who see the best results are those who are healthy, active, and have mild to moderate wrinkles and fine lines.
Personal Consultation
During your consultation, we will perform a brief new patient intake interview and a physical examination of your skin. We will listen to your cosmetic concerns and what your ideal appearance looks like. With this information, we will determine if Forma is the right choice for you or if one of our other services will achieve better results. During this time, we can also schedule other services to tackle a wide array of cosmetic concerns after you've completed your Forma treatments. Be sure to ask our aesthetic nurses about these during your consultation!
Preparation
To prepare for your Forma treatments, it's best to follow this list of steps a few days before your treatment.
Avoid prolonged, unprotected sun exposure. Radiofrequency energy is not recommended on sunburned or tanned skin.
Come to your session with a clean face.
Recovery & Results
After your Forma session, your skin will be a little red and tender. Be sure to refrain from applying makeup or any topical products for the next couple of days. Stay well hydrated and avoid sun exposure when outside. For the next couple of days, your skin will be sensitive and needs to be treated with proper care.
How Much Does InMode's Forma Cost in Southern California?
InMode Forma procedures require a few treatments to see desired results. We will determine how many results are ideal for you during your consultation. The number of sessions and the number of target areas will determine the cost of your treatment. We do offer monthly specials for different services. Be sure to keep an eye on our specials for this month! If you have any questions, you can reach us at (714) 224-9010.
References
Metin Görgü, Gökkaya, A., Jehat Kizilkan, & Dogan, A. (2019). Radiofrequency: Review of literature. ResearchGate; unknown. https://www.researchgate.net/publication/332016265_Radiofrequency_Review_of_literature
Dayan, E., Burns, A. J., Rohrich, R. J., & Theodorou, S. (2020). The Use of Radiofrequency in Aesthetic Surgery. Plastic and reconstructive surgery. Global open, 8(8), e2861. https://doi.org/10.1097/GOX.0000000000002861