Erbium YAG Laser
Consultations offered at our two convenient locations in Buena Park and Cupertino, CA
What it Does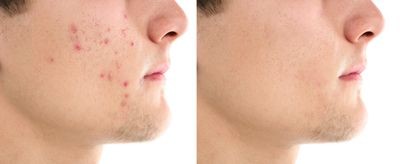 Erbium YAG (Er:YAG) lasers use erbium-doped yttrium aluminium garnet to provide the laser activity in the machine. Using that substance produces an infrared light which is highly absorbable by water. Healthy skin has a high water content and when the Er:YAG laser is used on certain skin conditions, it can destroy those cells through heat.
Er:YAG lasers can treat acne scars, sun damaged skin, uneven pigment, mild to moderate facial wrinkles, certain birthmarks, and other skin abnormalities. It has very little downtime and because of the high precision laser and minimal residual injury to the tissue surrounding the treated area.
The Er:YAG laser is especially great for acne scar resurfacing. In addition to creating smoother skin, it rejuvenates the skin for a firmer foundation while generating new areas for new cell growth.