Acne Care
Consultations offered at our two convenient locations in Buena Park and Cupertino, CA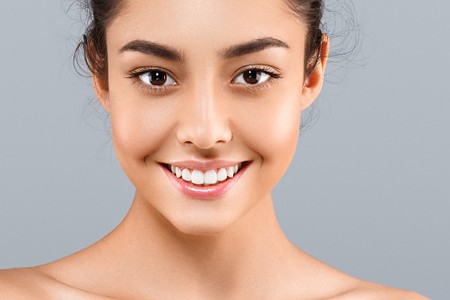 If your skin is acne-prone, then 17 MedSpa Acne Skincare will be the perfect facial for you. We have two different types of acne care facial based on your needs. If your face has small breakouts such as whiteheads, old and new blackheads, and hormonal pimples here and there, then Mild Acne Care is a way to go. However, if your face has bumpy red acne that requires stronger and longer extractions along with other small whiteheads and blackheads, then Moderate Acne Care will be a better option for you.
Are extractions painful?
All of our estheticians are highly skilled who have years of experience in facial and body skincare, extractions can be discomforting especially for people who have lower pain tolerance, sensitive skin, or women before, during, or right after their monthly menstrual cycle.
We understand that acne is an unfortunate condition that can lower your self-confidence, emotional distress, and can cause scarring that can last for a long time. We want to combat that using the highest quality products for sensitive skin with a treatment plan specially designed for you.
Acne can be caused by a multitude of factors that include excess oil production in the sebum glands located in your skin, hair follicles that are clogged from oil and dead skin cells, bacteria, or an imbalance in hormones.
Our specialized acne care gently cleanses and exfoliates your skin to clear any dirt or dead skin cells from the surface of your skin. Along with a full extraction of the acne on your face, we take special care to avoid any potential scarring and help moisturize your skin to avoid any excess oil and sebum production. 
Moderate Acne Skincare
Cleansing
Deep Cleansing (Enzyme)
Exfoliation
PH Balance Mask (1st mask) Or mud mask
Relaxing décolleté & facial lymph massage
Full extraction
Hi-frequency led light therapy or Ultra duo or Cryotherapy
Special neck and facial mask (2nd mask)
Mild Acne Skincare
Cleansing
Deep Cleansing (Enzyme)
Exfoliation
Mud mask OR soothing mask
Relaxing décolleté & facial lymph massage
Mild extraction
Hi-frequency led light therapy OR cryotherapy
Facial Mask