PiXel8-RF
Consultations offered at our two convenient locations in Buena Park and Cupertino, CA
What it Does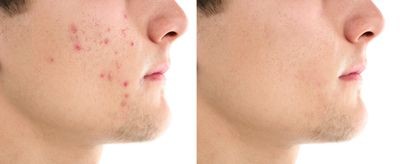 PiXel8-RF is a non-surgical procedure with little to no downtime that uses RF technology with microneedling. RF stands for radio-frequency which is the treatment used to heat the deeper layers of skin to stimulate natural collagen, elastin, and hyaluronic acid. PiXel8-RF is a form of fractional therapy where the laser is divided throughout the skin for a more even layer of treatment with higher precision. Because it does cover the treatment area more evenly, it takes less time per session to accomplish the treatment and has little to no complications.
Radiofrequency treatment is especially helpful for skin tightening while microneedling reduces the appearance of fine lines, wrinkles, and tightens loose skin.
PiXel8-RF is especially helpful for reducing acne scars, minimizing pore sizes, and firming the skin. With a higher support structure set in place with PiXel8-RF treatments, the skin will have a stronger foundation in the dermis layer. Having a strong foundation in the dermis layer is important to maintain healthy skin.