Secret RF
Consultations offered at our two convenient locations in Buena Park and Cupertino, CA
What is a Secret RF?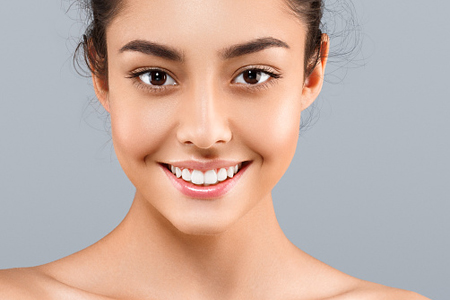 Secret RF is a cutting edge device that delivers fractional radio frequency microneedling without causing possible damage to your skin layers. Unlike the regular microneedling, each pin of the needle goes into the skin layer and safely emits heat. By doing so, it stimulates collagen growth from the inside out. There are 25 pin needles and 64 pin needles, and each are used accordingly to your desired area and needs.
What are the benefits of Secret RF?
By stimulating collagen growth, it effectively tightens the skin, shrinks pores, reduces stretch marks, acne scars, improves the appearance of fine lines from aging, and skin quality. The results are extremely positive from our clients, and it is one of the best devices in 17 MedSpa that's used for tightening large pores and skin texture improvements.
How long is the procedure and what should I not do after the treatment?
The procedure itself takes less than 30 minutes, however, numbing cream is required for all patients normally for 50 minutes to 1 hour. In case you'd like to come in for a Secret RF appointment, please save the time for about 2 hours in our clinic.
Just like any other laser device related procedures, we strongly recommend you to stay away from the sunlight for 72 hours, and if in case you do have to stay outside, thoroughly apply sunscreen and don't forget to reapply them when it's time! Getting direct UV rays after any laser treatments may increase your chance of getting hyperpigmentation (discoloration).
Please refrain from sweating, as your pores and the top layers of skin are already extremely sensitive due to the treatment. You may get a heat rash, or sweat rash-like bumps if you sweat too much afterwards.
Can I get Botox right after this treatment?
Yes, this procedure is compatible with the Botox procedure.
How many sessions do I need and when can I proceed to my next Secret RF treatment?
There's no limit to this treatment. Our clients are very happy with the result of Secret RF after the first full three sessions of the Secret RF procedure. We strongly recommend clients to receive at least three sessions for the optimal result, but a single session is also available for purchase as well. We often recommend a minimum of three weeks apart between the sessions.