Secret RF
Consultations offered at our two convenient locations in Buena Park and Cupertino, CA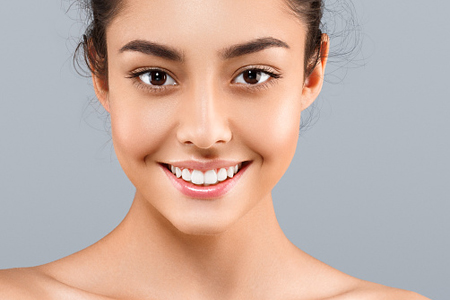 Secret RF is an innovative system that combines the regenerative and rejuvenating powers of microneedling and fractional radiofrequency energy in one effective treatment. The combination of these two treatments provides double the skin rejuvenation in half the steps. Radiofrequency energy is effectively delivered deep into the skin through the micro-channels that the microneedling creates, leaving patients with noticeably smoother, tighter, and brighter skin. If you are interested in seeing if Secret RF is the right treatment to reach your cosmetic goals, contact 17 MedSpa with locations in both Southern California and Northern California. And make sure to ask about our latest specials!
About
Secret RF is a cutting-edge device that delivers fractional radiofrequency microneedling that smooths wrinkles, reduces pore size, treats acne scars, and improves overall skin texture and elasticity. Unlike regular microneedling, each pin of the needle goes into the skin layer and safely emits heat. By doing so, it stimulates collagen growth from the inside out. There are 25 pin needles and 64 pin needles, and each is used accordingly to your desired area and needs. Secret RF is completely customizable for each patient and can be performed on the face as well as the body.
About Microneedling
Microneedling is a minimally invasive treatment that uses a pen-shaped device with very thin needles to create micro-wounds in the skin. These micro-wounds trigger your body's natural healing response which includes the promotion of faster collagen and healthy cell creation. Microneedling smooths fine lines and wrinkles, increases elastin, and improves overall skin texture and complexity.
About Fractional Radiofrequency
Fractional radiofrequency is electromagnetic energy that gently heats the targeted skin and vaporizes the targeted damaged tissue. This treatment aids in overall skin rejuvenation but is especially good at treating scars and cellulite. [1] Radiofrequency stimulates your body to heal itself with new cell turnover and collagen production.
Each of these treatments has its best use for specific skin concerns, but the combination of the two in the Secret RF device makes this an incredible all-encompassing treatment. Patients can achieve the refreshed appearance they desire. 
Benefits
By stimulating collagen growth, Secret RF effectively:
Tightens the skin
Shrinks pores
Reduces stretch marks
Brightens skin complexion
Treats acne scars
Smooths fine lines and wrinkles from aging
Improves skin quality
Additionally, patients can enjoy:
No downtime
Minimal side effects
Can be performed on all skin tones
Addresses multiple skin concerns with a single device
Customizable treatment
A youthful and vibrant appearance is achieved from your body's own natural healing capabilities
Long-lasting results
The results are extremely positive from our clients, and it is one of the best devices at 17 MedSpa that's used for tightening large pores and skin texture improvements.
Candidates
Those seeking Secret RF in California typically experience one or more of the following skin concerns:
Acne scars
Discoloration
Fine lines and wrinkles
Mild skin laxity
Large pores
Uneven skin texture
Secret RF is safe to use on all skin tones. [2] Patients who have an active cold sore or acne breakout should wait to receive treatment until these subside. Realistic expectations should be maintained. While this procedure can address mild skin laxity, it cannot tighten extremely loose skin. Further, depending on the skin concerns, a single treatment may not be enough to reach your aesthetic goal.
Personal Consultation
The great thing about Secret RF treatment is it is customizable to each patient. So during your personal consultation at either our Cupertino, CA or Buena Park, CA location, this time will be spent discussing your skin concerns and cosmetic goals with one of our providers and an examination will then be performed. Based on the findings and the results desired, a treatment plan will be drawn up just for you. Please be ready to discuss your medical history to ensure you can undergo Secret RF treatment.
Whether you want Secret RF for acne scar treatment or to address signs of aging, give 17 MedSpa a call at (714) 224-9010 for Buena Park or (408) 663-8701 for our Cupertino location and a member of our team will gladly help you schedule a consultation.
Preparation
This minimally-invasive treatment does not require any preparation other than needing to stop using certain topical creams and products. These will be discussed during your consultation. It is best to also avoid direct sun exposure a couple of days before treatment to avoid sunburn.
Procedure
The procedure itself takes less than 30 minutes; however, numbing cream is required for all patients normally for 50 minutes to 1 hour. If you come in for a Secret RF appointment, please allow for about 2 hours in our clinic.
Once you are numbed, the device will be carefully moved along the areas of concern with the appropriate settings and needle depth to achieve your aesthetic goal. While the numbing significantly reduces any pain, some mild discomfort may be felt in more sensitive areas like the nose and forehead. The shape of the device allows the needles to precisely enter the skin without the risk of dragging or tearing. Electromagnetic energy is continuously transmitted into the microchannels for precise emission. Treatment can be performed on the face to reduce wrinkles, discoloration, and pore size to name a few. Treatment options are also available for other parts of the body to lessen the appearance of stretch marks and acne scars.
Some bleeding during treatment is completely normal and subsides very quickly. After the treatment is complete you are free to go about your normal activities, although your face may be slightly red for a short period of time.
Recovery
After your Cupertino or Buena Park Secret RF treatment, you may experience redness or swelling of the treatment area. Mild discomfort, if experienced, can be reduced easily with over-the-counter meds. However, you can return to your normal routine after your visit. You should not apply makeup for at least 24 hours.
Just like any other laser device-related procedures, we strongly recommend you to stay away from the sunlight for 72 hours, and if in case you do have to stay outside, thoroughly apply sunscreen, and don't forget to reapply them when it is time! Getting direct UV rays after any laser treatments may increase your chance of getting hyperpigmentation (discoloration).
Please refrain from sweating, as your pores and the top layers of your skin are already extremely sensitive due to the treatment. You may get a heat rash, or sweat rash-like bumps if you sweat too much afterward.
Results
Secret RF produces the best results after a few treatments but you can definitely notice an improvement in your skin after a single treatment. Appointments should be spaced about a month apart. If the recommended course of treatment is followed, optimal results can be enjoyed in three to six months. You will enjoy smoother skin, a brighter, more clear complexion, and a youthful glow for about a year.
Corresponding & Complementary Procedures
Botox is often performed in combination with Secret RF because they reduce fine lines and wrinkles through different methods. Botox is a neurotoxin that, when injected, precisely targets underlying facial muscles and temporarily stops them from contracting. This in turn allows the skin above to become smooth because the muscle can no longer create dynamic wrinkles.
Cost
Secret RF price ranges based on treatment location and how many treatments you book. The cost will also vary if you decide to add additional cosmetic procedures.
FAQ
Can I get Botox right after this treatment?
Yes, this procedure is compatible with the Botox procedure. 
How many sessions do I need and when can I proceed to my next Secret RF treatment?
There's no limit to this treatment. Our clients are very happy with the result of Secret RF after the first full three sessions of the Secret RF procedure. We strongly recommend clients receive at least three sessions for optimal results, but a single session is also available for purchase as well. We often recommend a minimum of three weeks apart between the sessions.
Can I use Secret RF for acne scar treatment?
Yes! Secret RF is such an effective acne scar treatment since it addresses the issue from within the skin rather than topically. This creates new cell growth and increased collagen for smoother skin.
Is Secret RF harmful to your skin?
Secret RF is extremely safe and does not cause damage to your skin; it actually does the opposite by improving the overall quality of your skin and any skin imperfections such as acne scars or discoloration. 
What makes Secret FR so special compared to other skin rejuvenation treatments?
Secret RF combines the effectiveness of two already powerful treatments in a single device. Additionally, some other treatments only treat the surface of the skin. Secret RF reaches deep within the skin to signal your body's healing response for more substantial results. 
References
Kleidona IA, Karypidis D, Lowe N, Myers S, Ghanem A. Fractional radiofrequency in the treatment of skin aging: an evidence-based treatment protocol. J Cosmet Laser Ther. 2020;22(1):9-25. doi:10.1080/14764172.2019.1674448
Elawar A, Dahan S. Non-insulated Fractional Microneedle Radiofrequency Treatment with Smooth Motor Insertion for Reduction of Depressed Acne Scars, Pore Size, and Skin Texture Improvement: A Preliminary Study. J Clin Aesthet Dermatol. 2018;11(8):41-44.