TruSculpt ID
Consultations offered at our two convenient locations in Buena Park and Cupertino, CA
Personalize your body today in a short time of 15 minutes!
What is TruSculpt ID and how effective is it?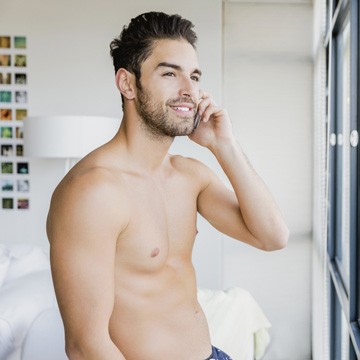 As we get older, there are many factors that block out unwanted stubborn fat cells from breaking down, even after rigorous diet and exercises. TruSculpt ID uses radio frequency waves to destroy fat cells in your body. Those areas include flanks, tummy, thighs, arms, backs, calves, you name it! Average of 24% of your fat is reduced in a single session. Depending on how many fat cells are stored in certain areas you want to get rid of, the number of sessions may vary by patient. However, up to 3 sessions are recommended for maximum result. 
Does it hurt?
Unlike the traditional liposuction, there's no pain, scarring, damages to the tissue, and weeks of downtime for TruSculpt ID. It is a safe, FDA approved device that can effectively remove your fat deposits. The treatment can feel similar to heated massage or hot stone massage.
Are the results permanent?
Simple answer is yes. Because TruSculpt ID uses radio frequency to safely reduce the fat in your desired area, unless you gain a significant weight, it is unlikely that old fat cells will come back. 
How long is the procedure?
I would change the question to how "quick" the procedure is! A single session is about 15 minutes! There's minimal to no downtime. We recommend the patients to refrain from drinking alcohol, and drink lots of fluids to get the broken down fat cells out of the body system. Because of such short treatment time, TruSculpt ID is one of the best innovative, and effective body contouring devices in the current market.
Am I a good candidate for this treatment?
People with their target weight loss goal within 20-30 pounds are considered good candidates, and if one would like to lose a bunch more (let's say 50-100 pounds), we suggest one seeks a surgical method to remove the fats. If you're pregnant, have tumors around the procedure area, or other medical histories that might not be compatible with TruSculpt ID, please let our consultant know before proceeding this treatment, and we can recommend a different method that can also bring great results.