MIIN Laser
Consultations offered at our two convenient locations in Buena Park and Cupertino, CA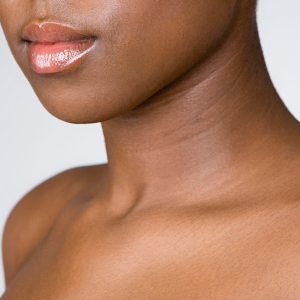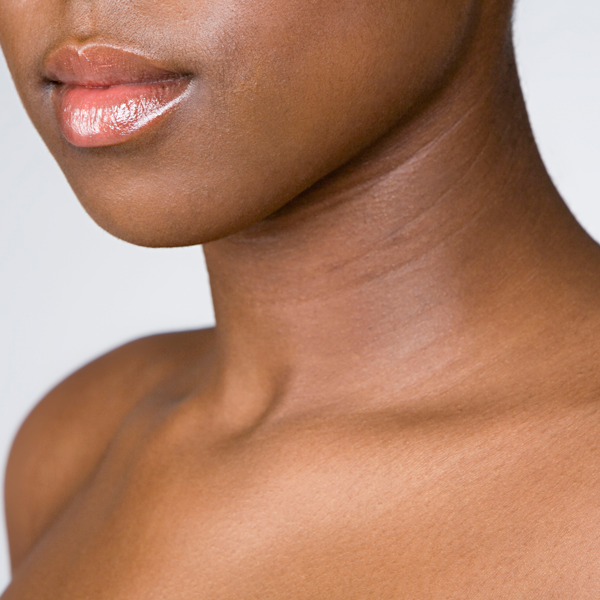 The MIIN laser is a state-of-the-art device that dramatically improves skin tone and texture. It reduces discoloration from melasma, acne scar hyperpigmentation, and other common skin complaints. Created in Korea, the MIIN system was created specifically for Asian skin, although it can be used on any skin type or tone. MIIN laser treatment can help you achieve a more youthful, radiant complexion without downtime or discomfort. 
At 17 Med Spa, our team of experienced skin experts will work closely with you to customize a treatment plan that addresses your unique needs and goals. Whether you want to target specific areas of hyperpigmentation or achieve an overall toning effect, our MIIN laser treatment can help you achieve balanced, radiant skin. What's more, treatments can be completed in as little as 15 minutes!
Everyone deserves to feel confident and beautiful in their own skin. That's why we offer a range of treatments and the latest skin rejuvenation technologies to help you look and feel your best. Schedule a consultation today to learn more about our MIIN laser treatment and other skin rejuvenation services. Contact us by filling out an online form, or by calling your nearest 17 Med Spa location.
Skin Pigmentation Problems
Having skin pigmentation problems can be a frustrating and often embarrassing experience. They include various conditions that affect the natural color of the skin, causing discoloration or unevenness. The following are factors in their development.
Genetics
Sun Exposure
Aging
Hormonal Changes
Each type of skin pigmentation issue presents unique challenges and symptoms. Some of the most common skin pigmentation problems include the following.
Melasma
Melasma is a type of hyperpigmentation that results in brown or gray patches on the face, particularly on the cheeks, forehead, and chin. This condition is more common in women and is often caused by hormonal changes during pregnancy or with the use of birth control pills. (1)
Hyperpigmentation
Hyperpigmentation is a general term used to describe the overproduction of melanin in certain areas of the skin. It can be caused by various factors, including sun exposure, genetics, and hormonal changes.
Acne Scars
Acne scars are another type of skin pigmentation problem that can cause distress for those affected. These scars result from inflammation caused by acne, which can leave behind dark spots or indentations on the skin.
Hypopigmentation
Hypopigmentation is the opposite of hyperpigmentation. It results in the loss of skin color due to a decrease in melanin production.
Lentigines, Freckles, & Sunspots
Lentigines, freckles, and sunspots are all types of hyperpigmentation caused by sun exposure.
About Nd:YAG Lasers
The MIIN laser uses Q-switched Nd:YAG technology. This type of laser works by emitting short pulses of high-intensity light that target specific skin pigments. Prior to the 2000s some pigmentation issues, particularly melasma, were difficult to treat with lasers. However, with the development of the low-fluence Q-switched Nd:YAG lasers like MIIN, things have come a long way. Now, 'laser toning (LT)' is the new gold standard of melasma treatment in Asia, where demand for treatment is high. (2) 
What Can MIIN Laser Treatment Help With?
The MIIN laser operates at two wavelengths, 1064 nm and 532 nm.
Skin Rejuvenation: MIIN laser treatment stimulates collagen production and improves skin texture, leaving your skin looking younger and revitalized.
Pigmentation Removal: The laser targets pigmented areas and breaks up the excess melanin, reducing the appearance of age spots, sun spots, and other forms of hyperpigmentation.
Acne Scar Reduction: By targeting scars with laser energy, MIIN treatment helps to break down scar tissue and stimulate new collagen growth, resulting in smoother, more even-looking skin.
Tattoo Removal: The MIIN laser uses high-intensity light pulses to break down tattoo ink particles, allowing your body to naturally remove them over time. Its 1064 nm wavelength destroys dark blue and black ink, while the 532 nm wavelength removes reds, light blues, and greens.
Fine Line and Wrinkle Reduction: By stimulating collagen production, our laser treatment can help reduce the appearance of fine lines and wrinkles, leaving you with smoother and more youthful-looking skin.
Pore Size Reduction: MIIN laser treatment can also help shrink enlarged pores, making your skin look smoother and more refined.
Collagen Production Stimulation: The laser's energy stimulates collagen production, enhancing the skin's elasticity and firmness.
Sun Damage Treatment: The MIIN laser can target sun-damaged skin by breaking down excess pigment and stimulating collagen production.
Age Spot Removal: Our laser treatment can reduce the appearance of age spots on the face, neck, chest, and hands.
Even Skin Tone: With our advanced MIIN laser technology, we can help you achieve a more even skin tone by reducing pigmentation irregularities and sun damage.
The MLA Handpiece
The MIIN laser system has an articulated arm equipped with a Micro Lens Array (MLA) handpiece. This part of the device has over 120 tiny lenses, for advanced skin treatments. The energy emitted through this handpiece causes Laser-Induced Optical Breakdown (LIOB), which helps patients achieve optimal skin regeneration. This is achieved by generating plasma energy under the skin.
Candidates
Are you bothered by uneven skin tone, hyperpigmentation, or discoloration from acne scars? Have you been struggling to find a solution that can restore your skin's natural beauty? If so, the MIIN laser might be the answer you've been looking for.
The MIIN system can treat a wide variety of skin pigmentation problems and can address issues with virtually all skin types. However, it is not for everyone. Q-switched Nd:YAG laser treatment may not be suitable in the following circumstances.
If a patient is pregnant or breastfeeding
If there is a suspicion of malignancy
If a patient has an active infection in the area of treatment
MIIN laser treatment is not suitable for patients who are taking photosensitizing medications (e.g. isotretinoin, antibiotics). We will advise you on how best to prepare for your treatment at your personal consultation.
Personal Consultation
At 17 Med Spa, we understand that every individual's skin is unique and requires personalized attention. That's why we offer a one-on-one consultation with one of our experienced staff to determine whether MIIN laser treatment is the right option for you. During your consultation, we will discuss your skin concerns, medical history, and cosmetic goals. We will also examine your skin to determine its condition, including any signs of hyperpigmentation, discoloration from acne scars, and other imperfections.
To schedule a personal consultation with our team of experts, call our Buena Park location at  (714) 224-9010 or our Cupertino office at (408) 663-8701. We are located in Buena Park, California, and offer both in-person and virtual consultations. Let us help you achieve beautiful, healthy-looking skin today.
Corresponding & Complementary Procedures
PicoWay Laser
PicoWay is a state-of-the-art laser treatment that uses picosecond technology to offer an effective solution for various skin concerns such as tattoo removal, pigmentation removal, and skin rejuvenation. The PicoWay laser system delivers ultra-fast pulses of energy in picoseconds, which means it can break down the targeted skin pigment into tiny particles at a faster rate than traditional lasers. This makes the PicoWay laser an ideal choice for people who want to see quick results with minimal downtime.
Excel V
Excel V is a non-invasive laser system that utilizes two wavelengths of energy to target different chromophores in the skin. The green wavelength targets hemoglobin, which is responsible for the red color of blood vessels, while the yellow wavelength targets melanin, which is responsible for skin pigmentation. This makes Excel V a versatile device that can be used to treat a wide range of skin conditions with minimal downtime and discomfort.
Spectrum IPL
Spectrum IPL uses broad-spectrum light to target specific areas of the skin. This therapy is highly effective in treating a range of skin concerns, including sun damage, age spots, freckles, and even unwanted hair. It works by delivering intense pulses of light energy to the skin, which are absorbed by the pigment in the targeted area. The heat generated by the light then destroys the pigment or hair follicle, leaving the surrounding tissue unharmed.
Cost of MIIN Laser Treatment in Buena Park
The MIIN laser is an incredibly effective cosmetic procedure that addresses a wide range of skin issues. We will determine the cost of your treatment once we have established a personalized treatment plan specifically designed to meet your needs.
If you are interested in learning more about our MIIN laser therapy and how it can benefit your skin, please contact us today to schedule a consultation. We look forward to helping you achieve your aesthetic goals!
FAQ
What is the MIIN Laser?
The MIIN laser is a non-invasive, advanced laser treatment from Korea that rejuvenates the skin. It addresses common skin concerns such as pigmentation, fine lines, wrinkles, and discoloration from acne scars.
What kind of results can I expect from MIIN laser treatment?
Patients can expect to see a noticeable improvement in the quality and texture of their skin after just one session of MIIN laser treatment. However, a series of treatments is typically recommended for optimal results. After completing a full course of treatment, patients can enjoy smoother, brighter, and more youthful-looking skin, with a significant reduction in the appearance of fine lines, wrinkles, and pigmentation issues.
References
Basit H, Godse KV, Al Aboud AM. Melasma. PubMed. Published 2021. https://www.ncbi.nlm.nih.gov/books/NBK459271/ 
Lee YS, Lee YJ, Lee JM, Han TY, Lee JH, Choi JE. The Low-Fluence Q-Switched Nd:YAG Laser Treatment for Melasma: A Systematic Review. Medicina. 2022;58(7):936. doi:https://doi.org/10.3390/medicina58070936