Lip Flip
Consultations offered at our two convenient locations in Buena Park and Cupertino, CA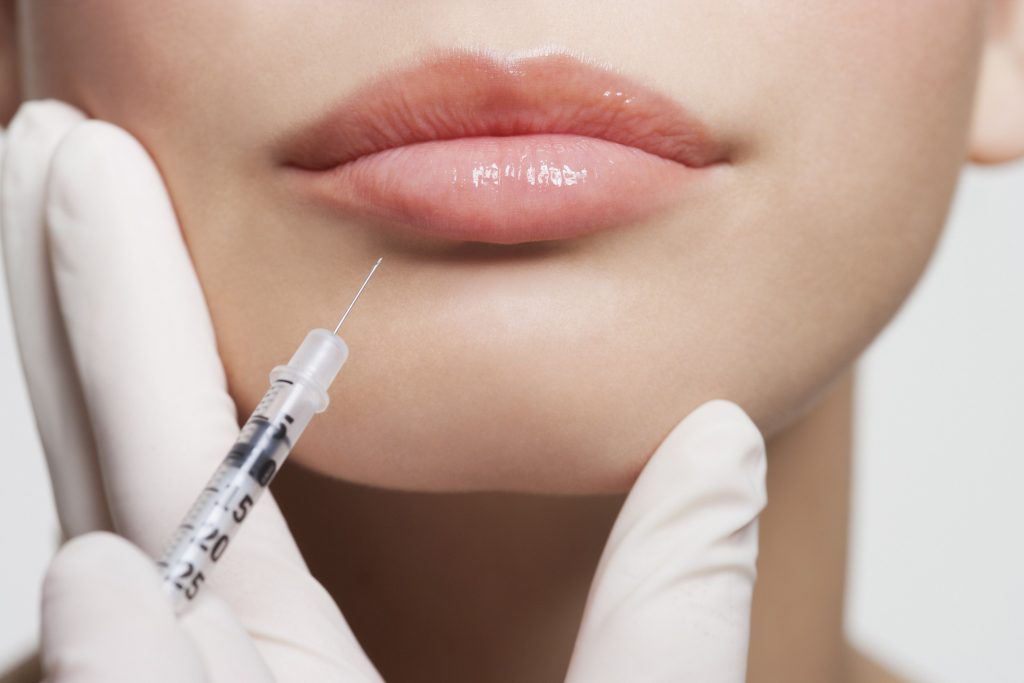 A Lip Flip is the latest non-surgical way to give your upper lip a beauty boost with Botox! If your maxillary lip (the medical name for the upper lip) appears thinner or stretched when you smile, if you have a so-called "gummy smile," or if you just want to add a subtle pout to your radiance, the Lip Flip might just be the most fashionable way to do so! By injecting a small amount of Botox into the lower philtrum or "Cupid's bow" the lip muscles relax and "flip", resulting in a more prominent upper lip profile.
We're really spoiled for choice when it comes to lip cosmetics. The number of products on the market to help our lips look and feel great is astronomical! We can enhance and moisturize them with an array of glosses, plumpers, liners, stains, balms, and lipsticks. But, although plumpers that contain hyaluronic acid and peptides can temporarily alter the appearance of our lips, these results are fleeting. Similarly, we might find that our smile is dominated by our teeth and gums rather than our lips themselves, which can be embarrassing and make us feel self-conscious. That's why a Lip Flip with Botox is so great! It lasts longer and provides a striking enhancement to your upper lip that temporary cosmetics just can't achieve.
See the Botox specialists at 17 Med Spa for a Lip Flip that could redefine your smile! You'll find quality skin care services and products to suit every skin type. Fill out an online form to find out more, or call one of our two Silicon Valley locations to book your appointment with us.
Buena Park (714) 224-9010
Cupertino (408) 663-8701
Before and After Photos
Lip Anatomy & Botox
Our lips are two of our most prominent facial features. We use them to express happiness, mirth, mischievousness, and flirtation. We tend to notice them more than other facial features because they're softer and deeper in color than the rest of our face. But why is this? It turns out one of the reasons is the number of layers of skin present. The lips contain only 3 to 4 skin layers compared to typical facial skin. This exposes more blood vessels to the surface, making them more visible. There are also fewer melanin cells present compared to the rest of our skin. As a result, a beautiful pinkish color radiates through. (1)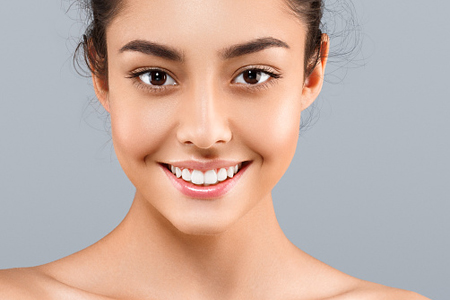 Botox is one of the most successful and famous non-surgical rejuvenation procedures. Since 1994 it's been used to reduce the appearance of fine lines and wrinkles in the face. (3) It's a neuromodulator, which means it stops the muscles in the injection area from contracting. Botox does this by blocking the release of acetylcholine, one of the the hormones responsible for muscle contraction, which smooths out lines and wrinkles in rejuvenation treatments.
Lip Flip Muscles: Orbicularis Oris & The Lip Levators
In a Lip Flip treatment, Botox helps to relax the upper lip and "flip" it outward and upward, which is where the name originates. This more "pouty" look is achieved when a tiny amount of the neuromodulator is placed into certain areas of specific lip muscles. One of these is orbicularis oris. This muscle works with others in the lower face to control the shape and movement of the lips, including pouting, pursing, and creating a seal to close the mouth.
The word levator is the Latin verb "to raise." The levator muscles in the lower face are responsible for lifting the upper lip, including when you snarl your lip (like in an Elvis impression). If the levator muscles work "too well," it could mean you have a condition colloquially called a gummy smile.
What's a Gummy Smile?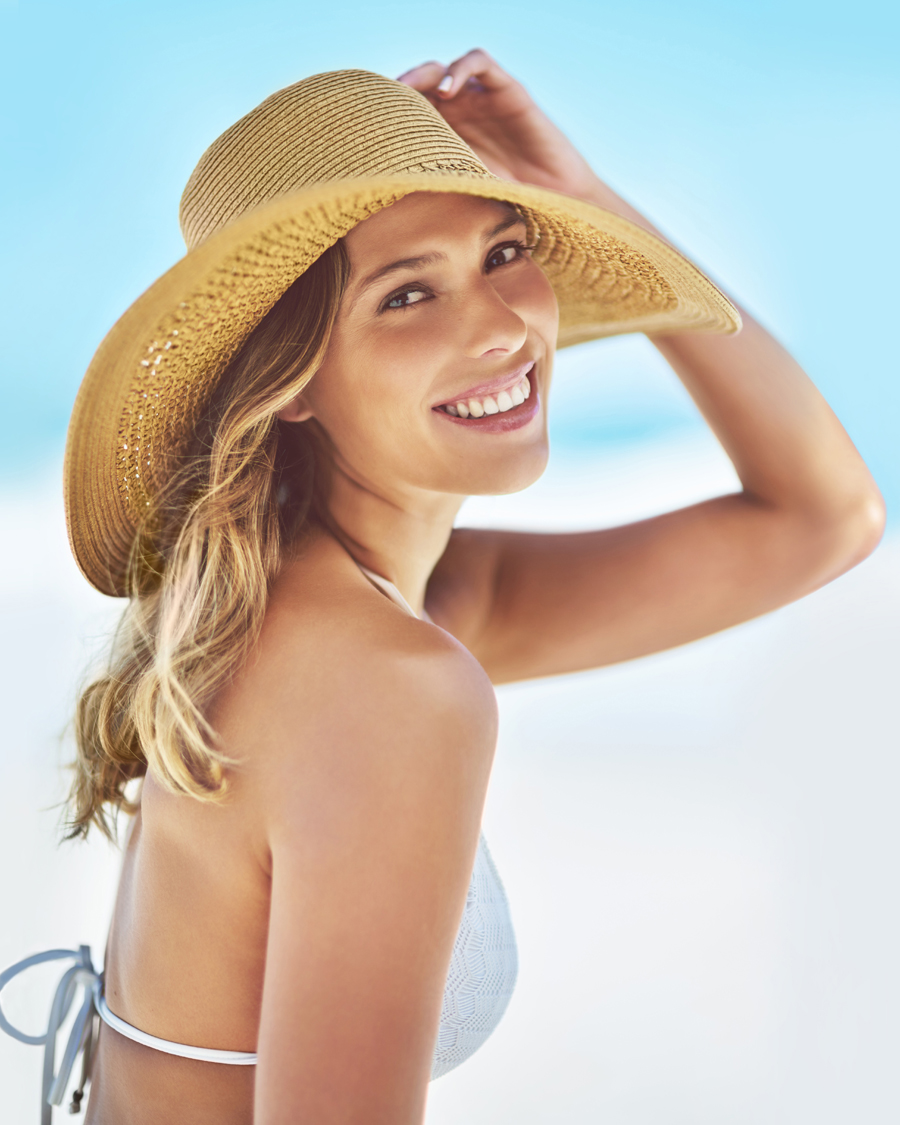 A Lip Flip can reduce the appearance of a gummy smile. To call it by its medical name, Excessive Gingival Display (GD) is where too much of your upper gum area shows when you smile. This condition can be caused by hypermobility of the upper lip muscles and/or a short upper lip.
Lip Hypermobility – Hypermobility of the upper lip is caused by hyperfunction of the levator muscles. It's considered one of the main causes of GD. (2)
Short Upper Lip – The lips are measured from the subnasale (midline below the nose) to the lower border of the upper lip. The average length of the upper lip for young adult females is 20-22 mm (0.79-0.87 in) and in young adult males, it's 22-24 mm (0.87-0.94 in). If your anatomy falls below this length, you may have a short upper lip. (2)
Take control of your facial allure and get the in vogue Lip Flip treatment celebrities and influencers are talking about! Book a treatment with us online today! Alternatively, get in touch with your closest 17 Med Spa location via phone. Call our Buena Park office at (714) 224-9010 , or our Silicon Valley location in Cupertino at (408) 663-8701.
Lip Flip vs. Fillers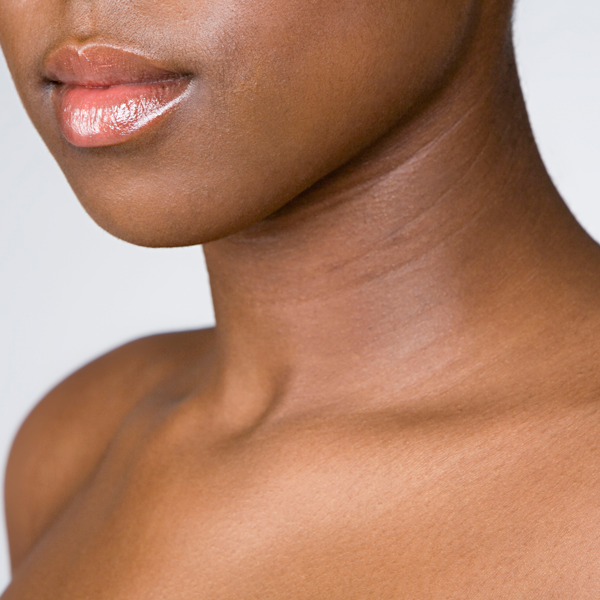 At this point, you might be wondering why you should choose a Lip Flip over conventional lip enhancement methods. Most of the time, dermal fillers are used to boost the profile of the lips and give them that extra "oomph" needed. Nonetheless, it is usually noticeable if someone has had the work done with fillers, particularly if they have had multiple treatments. Hyaluronic acid fillers such as Juvéderm have a wide range of uses and are incredibly popular. However, compared to Botox, they are usually a little more costly and far less subtle in their results. Generally speaking, treatment with Botox will not exceed the $500 mark. Dermal fillers, on the other hand, often start around the same price!
People may choose to get Lip Flip treatment for the following reasons:
Getting fuller lips without fillers
Fast procedure, fast results
Improving upper lip appearance when smiling
Reducing gummy smile
Obtaining more subtle results
Very little recovery time
Interestingly, you can achieve your own individual look with a blend of both fillers and the Lip Flip technique. When all is said and done, there are so many customizations you can make to achieve the look you want! It is entirely up to you what kind of look you opt for. But, if you're looking for a way to boost your upper lip volume in a delicate way without more costly fillers, choose a Lip Flip treatment!
Looking to spoil a loved one with a premium skin treatment? We offer gift cards of fixed or custom denominations to help you show the person you care for the most just how much you love them. Make their special day even better and give them the freedom to customize their treatment!
Check our full range of procedures and lock in your beauty at 17 Med Spa!
Preparing for a Lip Flip
There aren't too many things you need to do before your Lip Flip treatment. We would advise not drinking alcohol or taking any blood-thinning medication like aspirin for a few days before your procedure, as they can increase the chance of unintended swelling.
Procedure
A Lip Flip procedure is extremly fast! Usually, most treatments take around 10 minutes. Because it's so fast and causes only minor discomfort, you do not need any numbing agent. We place the injectable in precisely targeted areas along the upper edge of the lip, usually in the cupid's bow area and the corners of your upper lip.
After Your Lip Flip Treatment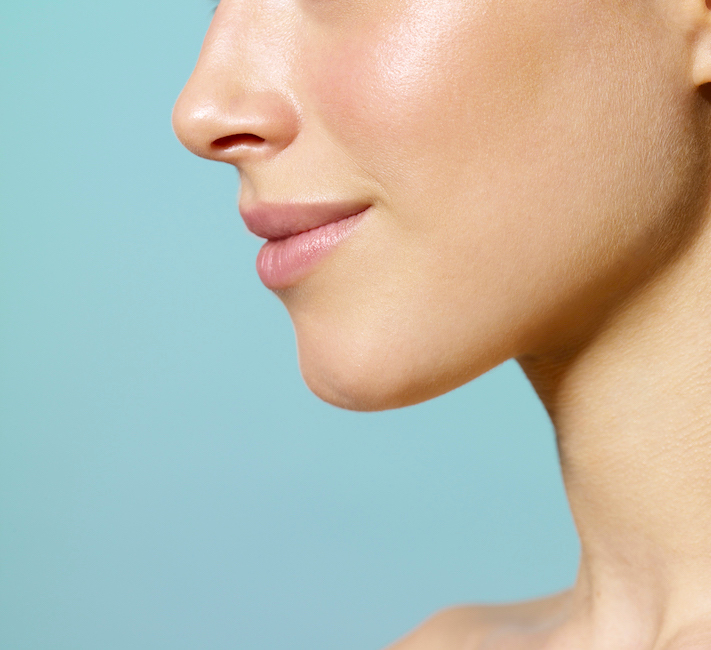 Although your lips might look and feel different immediately after your Lip Flip, Botox takes a few days to take full effect. It will take around 10-14 days for you to notice the final results. A few hours after your treatment, you may feel small bumps at the injection points, and see very minor bruising, but don't be tempted to poke or prod! In your recovery period make sure you:
Don't smoke
Refrain from rubbing your lips
Sleep on your back
Although it's not a permanent look, the beautifying results of a Lip Flip can last up to three months!
See the results of our Lip Flip, Jeuveu, Juvéderm, Acne Treatment, Thread Lifts, and more on our Instagram and Facebook. And don't forget to give us a like and a follow!
Cost of a Lip Flip in Buena Park, CA
Your Lip Flip is a customizable treatment that fits your needs! To find out more about our pricing system, and any other cosmetic services we offer, contact our Buena Park offices at (714) 224-9010 . Cupertino residents can call (408) 663-8701. Stay in-the-know about our specials on the 17 Med Spa website!
FAQ
Where do Lip Flip injections go?
Botox is placed in the upper lip during a lip flip treatment. Usually, the main point for injection is the edge of the Cupid's bow and the corners of the upper lip.  
How long do the results of a Lip Flip last?
The subtle, non-surgical volumizing of the upper lip from a lip flip can last between one and three months, though individual results may vary.
How long before I notice the results of my Lip Flip?
Although there may be some initial swelling, you will notice the final results of your Lip Flip between ten days and two weeks from your treatment.
References
(PDF) Review on Natural Lip Balm. (n.d.). ResearchGate. https://www.researchgate.net/publication/301204451_Review_on_Natural_Lip_Balm
Aly, L. A., & Hammouda, N. I. (2016). Botox as an adjunct to lip repositioning for the management of excessive gingival display in the presence of hypermobility of upper lip and vertical maxillary excess. Dental Research Journal, 13(6), 478–483. https://www.ncbi.nlm.nih.gov/pmc/articles/PMC5256010/
Satriyasa, B. K. (2019). Botulinum toxin (Botox) A for reducing the appearance of facial wrinkles: a literature review of clinical use and pharmacological aspect. Clinical, Cosmetic and Investigational Dermatology, Volume 12(12), 223–228. https://doi.org/10.2147/ccid.s20291