Fotona 4D
Consultations offered at our two convenient locations in Buena Park and Cupertino, CA

Fotona 4D is a non-invasive laser face lifting procedure for aesthetic facial rejuvenation. Through intraoral tightening (inside the mouth), and external skin rejuvenation, skin tightening, and light peeling, patients can improve the appearance of facial skin. Combining these stages, this combination aesthetic procedure can help patients tighten and volumize their facial tissues without the need for surgery or dermal fillers. And, if that wasn't enough, Fotona 4D can help you achieve glowing, beautiful skin with no anesthesia and minimal downtime!
Visit Cupertino's premier med spa for exclusive, customized skin treatments for the face and body. At 17 MedSpa, we specialize in the latest laser techniques. Patients in Buena Park who are interested in skin tightening and lifting can benefit from other available services such as Ultherapy, Inmode's Forma, MiniFx, and BodyFx!
Call your nearest location or fill out our simple online inquiry form to book a personal skin consultation and see if Fotona 4D is right for you.
Buena Park: (714) 224-9010
Cupertino: (408) 663-8701
Before & After Photos



Photo courtesy:
Courtesy of: Adrian Gaspar, MD
Sourced from Fotona.com
Laser Face Lifting
Noninvasive lasers have been used for many years in cosmetic facial rejuvenation. They're a popular choice for many patients because they're fast, convenient, and don't involve extensive surgery or downtime. A facelift can be a serious undertaking, and some people simply don't have the time for downtime! That's why lasers that don't cause surface skin damage are so useful when it comes to treating common skin problems like wrinkles, lines, dull skin tone, and textured skin.
What Does Fotona 4D Treat?
Different wavelengths of laser energy can be focused on an area of treatment to address a number of common skin conditions. And, Fotona 4D is no exception!
Choose Fotona 4D laser face lifting for:
Skin Laxity
Wrinkles
Expression Lines
Dull Skin
Blemished Skin
Textured Skin
Uneven Tone
Skin Volumization
Deep Imperfections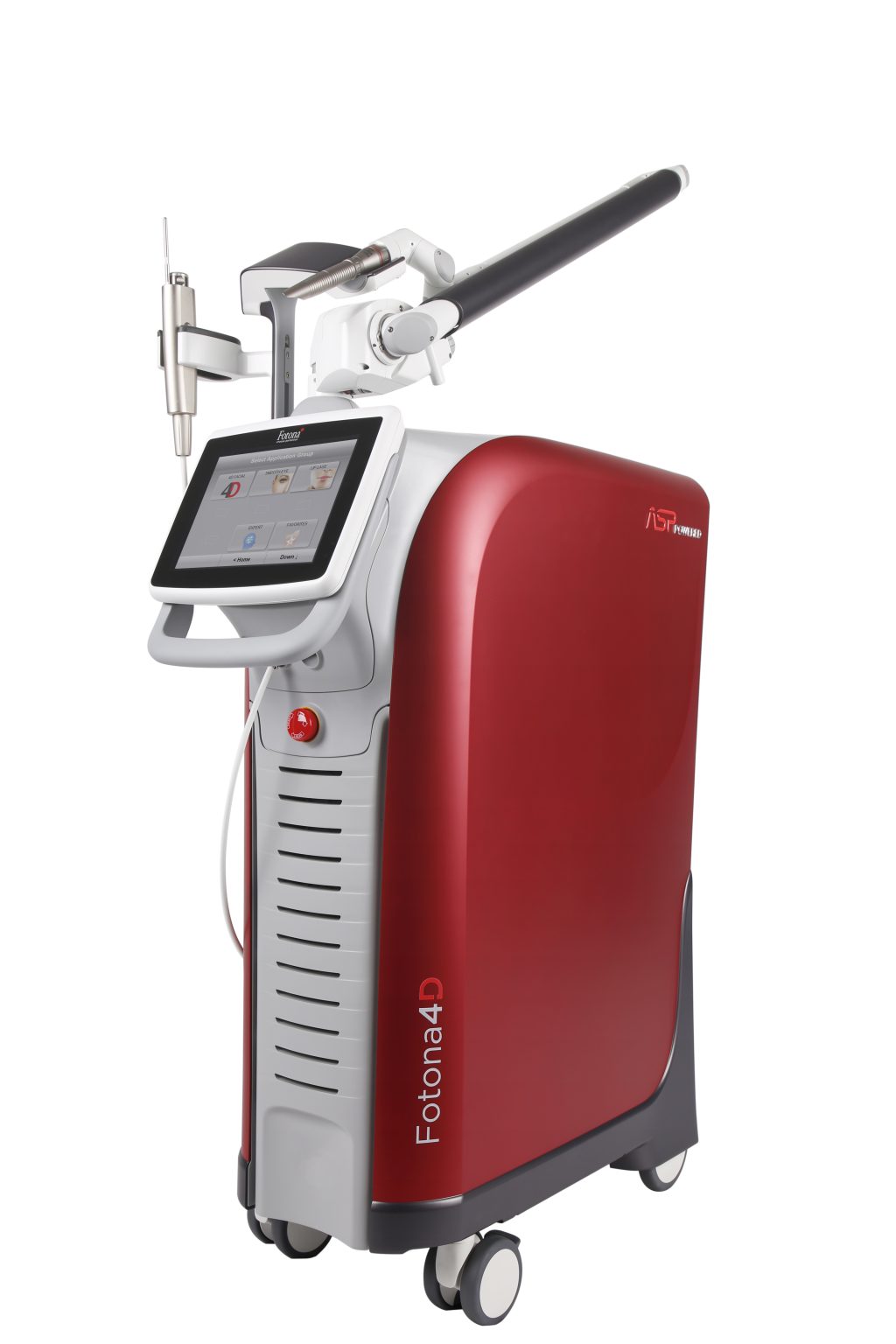 Research demonstrates the benefits of non-ablative lasers in cosmetic skin rejuvenation. Fotona 4D is a unique multi-treatment, variable pulsed laser solution to common signs of aging. It's one of the most effective ways for patients to get great-looking skin without costly, invasive, uncomfortable surgery. Not only can it help to lift and tighten, but it can also help to improve the appearance of acne scarring. Variable pulse technology, like that which is used in Fotona 4D, is proven to effectively improve acne scars with minimal risks and downtime. (1)
Collagen for Skin Health
Well-hydrated skin that is healthy on every level can make a difference between you looking good and you looking great. One of the key ingredients to glowing, youthful-looking skin is collagen. This unique molecule is a major component of skin that helps it stay supple, plump, and fresh. But, as we age, our body's collagen production slows. Because of this, skin can become more delicate, dull, and dry. And without the combined benefits of collagen and elastin, another component in the matrix that supports these tissues, skin can sag and lose vitality.
Laser treatment with Fotona 4D can provide your skin with the components it needs to look and feel great. Its unique tissue heating methods simultaneously tighten skin and induce new collagen production.
Facial Lifting in Four Dimensions
Four advanced treatment modes work in concert to help you to lift and rejuvenate your skin.
SmoothLiftin™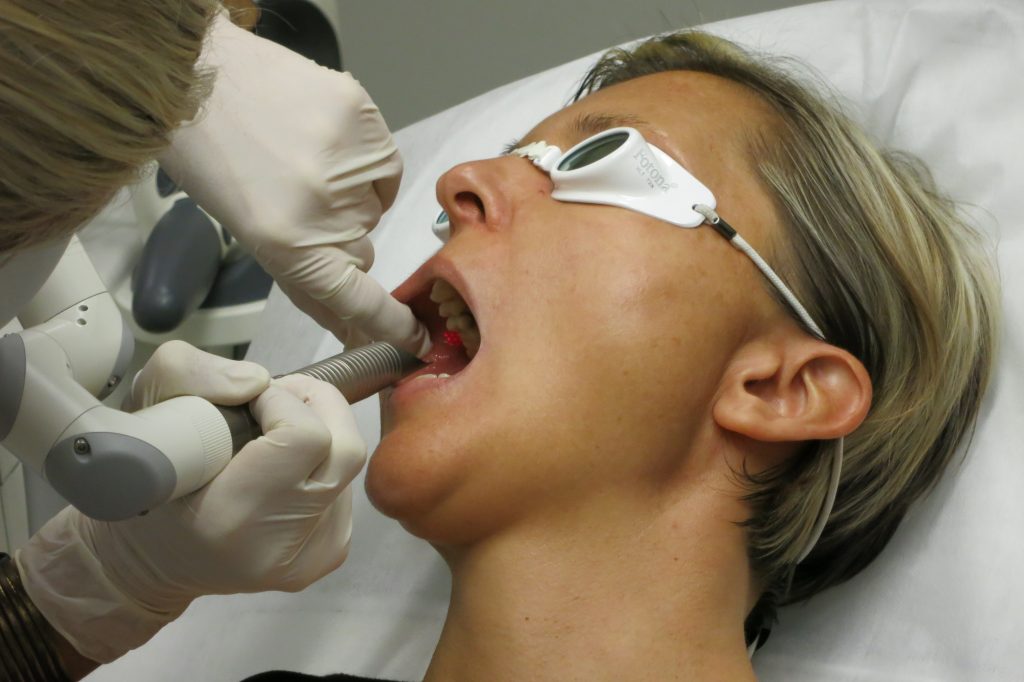 The first stage in Fotona 4D is the application of the non-ablative Erbium:yttrium-aluminum-garnet (Er:YAG), laser from the inside of the mouth. This revolutionary intraoral method induces controlled and gentle "bulk-heating" of tissues. This heating produces thermal columns that stimulate collagen contraction, immediately shrinking collagen fibers. It also initiates the production of collagen. (1) This stage achieves an overall improvement in skin tightness, elasticity, and volume, setting the stage for further rejuvenation.
FRAC3®: Rejuvenation
The neodymium-doped yttrium aluminum garnet (Nd:YAG) laser is what makes stage two of Fotona 3D so effective. Like the ER:YAG, the Nd:YAG laser stage is non-ablative. Placed on the outside, its pulsed energy treatment generates micro spikes of high temperature in targeted areas. Precise targeting of deeper imperfections restores youthful texture and complements stage one perfectly!
PIANO®: Skin Tightening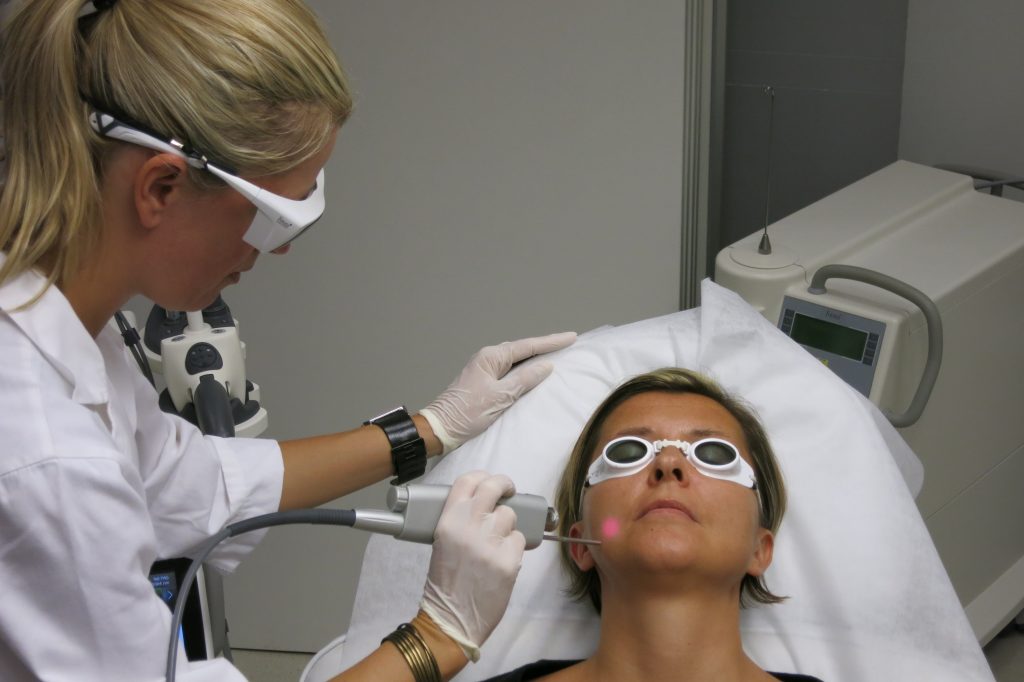 Lasers pulse at different speeds according to the specific stage of the treatment. Using the ultra-long Nd:YAG pulse mode, the third stage of Fotona 4D is PIANO®. The laser heats tissue quickly from the outside in. It does so by concentrating the energy under the skin. The PIANO® stage uses a brushing technique to enhance prior skin tightening and firm skin.
SupErficial™: Laser Peeling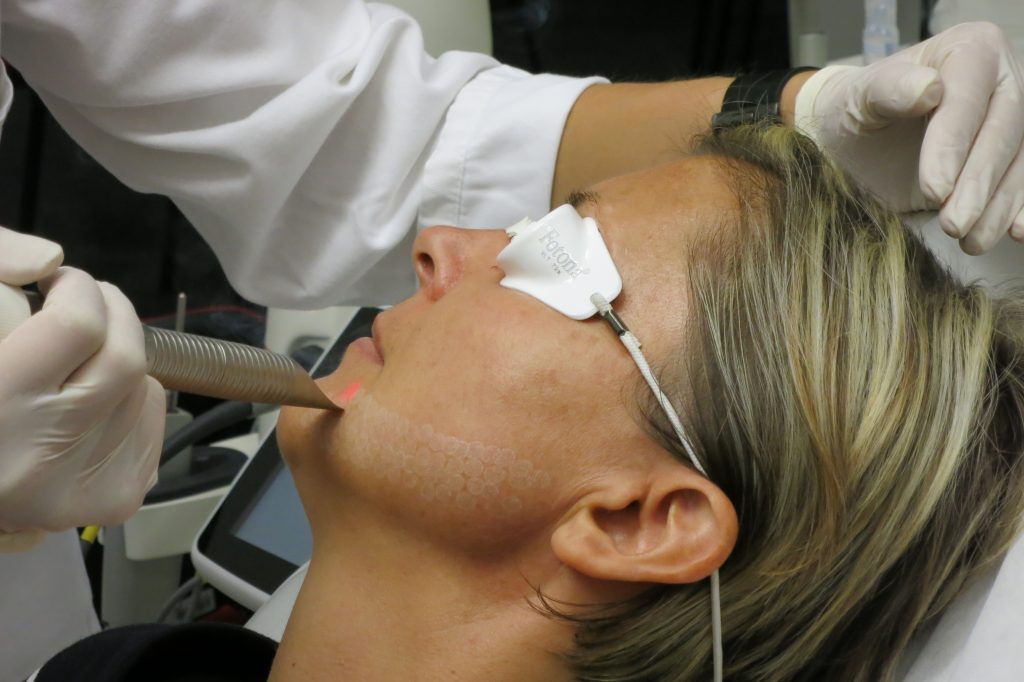 Finally the Er:YAG laser is used in stage 4: the SupErficial™ laser peel. This final light ablation can achieve a pearly finish to the skin. It improves the appearance of the skin, completing the revitalization process. Our technician can make easy adjustments for an extremely controlled light peel with no thermal effect.
Benefits of Fotona 4D
Less hassle, less discomfort, non-surgical facial lifting
Combined skin resurfacing and skin tightening
No injections, no anesthesia, comfortable procedure
Four modes of targeted skin rejuvenation
Shrinks targeted collagen fibers
Stimulates new collagen production (neocollagenesis)
Little downtime, if any, required!
Candidates for Fotona 4D
Many patients consider Fotona 4D to be the perfect non-surgical facelift! Generally, if you have facial skin laxity, uneven texture, and dullness you will be a good candidate for treatment. Although Fotona 4D is a noninvasive lifting technique, it may not be a good fit for everyone. Consider a different avenue of treatment if:
You have active acne
You have an active skin infection
You have very deep wrinkles
At 17 MedSpa, we'll use your insight and our expert knowledge to find the right treatment for you! Contact us today to book your consultation with us at our Buena Park or Cupertino location!
Personal Consultation
Want to see if Fotona 4D is right for you? Book a personal skin consultation with 17 MedSpa to find out more! We'll ask you to give some details about your skin health, and the areas you would like to treat. After performing a thorough examination of your face, looking at skin laxity, texture, and overall quality, we'll determine if this non-surgical face lifting procedure is a good fit for your aesthetic needs. Please feel free to ask about Fotona 4D and any of our other additional skin rejuvenation procedures.
Results
Fotona 4D treatment is comfortable and fast. As there's no anesthesia to prepare, most sessions take between 30 and 45 minutes. Patients immediately experience fresher skin that feels tighter. After the procedure, the skin will begin to produce more collagen, enhancing your results further. Patients usually see the full effects after 2-3 months. Some people even return for more, with the most effective treatment regimen being three sessions spaced an appropriate amount of time apart.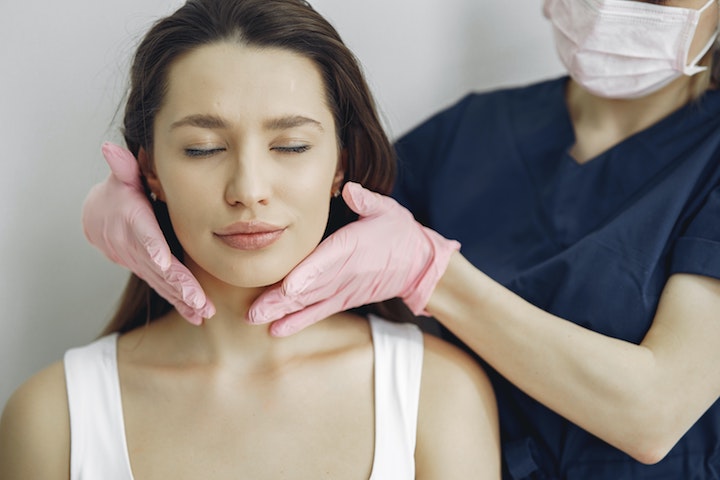 Please feel free to speak to us about your personal preferences. We will be happy to discuss how many sessions we think will work best.
---
Lifting and Revitalizing at 17 Med Spa
We have a huge selection of laser and radiofrequency (RF) treatments to help you achieve youthful, healthier-looking skin.
MiniFX and BodyFX
MiniFX and Body FX use RF to lift and reduce areas of stubborn fat for a smoother, more streamlined appearance. The RF energy targets subcutaneous fat, leaving the surrounding area minimally affected. Through the thermal effects of this energy, patients can achieve deep tissue heat dispersion. While MiniFX focuses on fat in the face and jawline, BodyFX can be used to minimize cellulite in the rest of the body by targeting problematic fatty areas such as the hips, love handles, back, and abdomen.
Forma by InMode
Forma facial contouring is another non-invasive way to smooth and restore a naturally healthy glow to your skin. Forma lifts and smooths wrinkles and lines through radiofrequency (RF) technology from the inside out. Through deep dermal heating, Forma treatment gently stimulates collagen and elastin production, promoting natural radiance and improved skin quality.
Picoway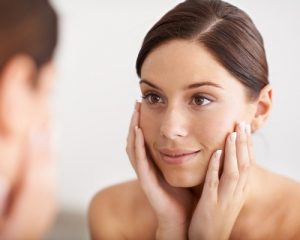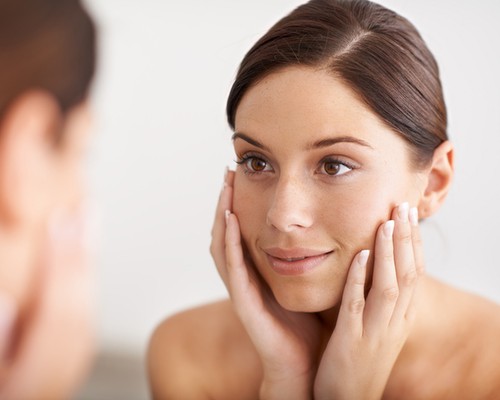 Picoway is a versatile laser procedure. It has multiple uses in facial rejuvenation, and is also effective in the treatment of benign pigmented lesions, hyperpigmentation, and acne scars. In fact, Picoway is even one of the most effective in-office treatments for unwanted tattoos! Using extremely fast pulses of laser energy, Picoway snaps onto the skin to excite molecules, and improve imperfections, restoring skin health and appearance.
Be sure to check our full list of lifting and laser devices on our website!
---
Cost of Fotona 4D Laser Treatment in Cupertino, CA
The cost of Fotona 4D treatment depends on your individual concerns, and how many treatment sessions you opt for. Some patients only require one, however, many choose two or more for the best results. To book a consultation at 17 MedSpa to discuss your needs further, call your nearest location at the number below, or fill out our simple contact form online to get in touch.
Buena Park: (714) 224-9010
Cupertino: (408) 663-8701
Join 17 Med Spa on Instagram and Facebook to see real results and read more about our tailored skin treatments and monthly specials!
References
Chathra, N., & Mysore, V. (2018). Resurfacing of Facial Acne Scars With a New Variable-Pulsed Er:YAG Laser in Fitzpatrick Skin Types IV and V. Journal of Cutaneous and Aesthetic Surgery, 11(1), 20–25. https://doi.org/10.4103/JCAS.JCAS_4_18
Nisticò, S. P., Cannarozzo, G., Campolmi, P., Dragoni, F., Moretti, S., Patruno, C., & Bennardo, L. (2021). Erbium Laser for Skin Surgery: A Single-Center Twenty-Five Years' Experience. Medicines, 8(12), 74. https://doi.org/10.3390/medicines8120074