PicoWay
Consultations offered at our two convenient locations in Buena Park and Cupertino, CA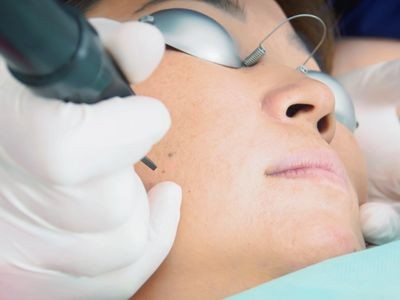 PicoWay® is a new innovative laser technology that delivers treatment in picoseconds. To put that in perspective, a picosecond is one trillionth of a second! This ultra fast pico-technology allows there to be less discomfort, fewer treatments, and is proven to be safe for all skin types and colors. PicoWay® is customizable to treat the differentiating characteristics of skin of all colors.
PicoWay® can be used for improving acne scars, wrinkles, a variety of hyper-pigmented skins, and lesions. It is also very effective at removing a wide range of tattoos; even with hard-to-remove colors like green and blue.
PicoWay® is also an effective way to improve overall skin tone and texture through the gentle treatment of stimulating collagen and elastin production in the skin. It also is extremely precise in its treatment target zone which allows for little to no downtime without significant side effects because it does not overheat the surrounding tissue area.